Patient-focused IT for healthcare providers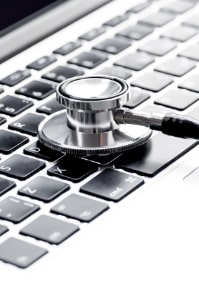 We streamline your operations, simplify compliance, and secure your systems so you are freed to deliver superior patient care.
Few industries face as complex a set of technical and regulatory demands as the modern healthcare industry. Safebit Solutions keeps a close eye on industry changes and best practices, and we have a wealth of experience working with Houston-based practitioners and providers to streamline processes and protect sensitive EHRs.
We keep the IT infrastructures of numerous Texas healthcare organizations compliant, fast, and secure, and we keep their networks up and running at all times — because downtime in the healthcare industry can be a matter of life and death. Whether it's staying compliant with the increasingly complex HIPAA demands or rolling out new technology, Safebit can help.
Let Safebit attend to the health of your IT infrastructure so you can attend to the health of your patients.
Safebit provides
Fully outsourced IT service & support
Expertise in NextGen, Kareo, Lytec, and many other ePHI-related medical applications
Secure, off-site (cloud) backup & disaster recovery
HIPAA compliance, with policy & procedure documentation
EMR and Medical Practice Management, including software installation & support
24/7/365 systems maintenance & monitoring to make sure you're always up and running
Contact Us for more information for our Medical IT Support.